Drugfield Pharmaceuticals Limited was established in 1991 as a pharmaceutical multi-dosage company. The company commenced production in 1993 in Lagos after approval and due recognition by relevant agencies and bodies including the National Agency for Food and Drug Administration and Control (NAFDAC) and the Pharmacists' Council of Nigeria (PCN)
From an initial product dosage form range of dermatological antibiotic and antifungal preparations, our facility now houses additional dosage form manufacturing areas for antibiotic Dry Syrups, Capsules, Tablets, Creams Ointments, Gels, Small Volume Liquid Injectable Preparations, Large Volume Paranterals and Eye/Ear/Nasal Drops amongst others.
We are endowed with a high caliber of well-trained staff and management team derived from diverse educational and professional background.
OUR BRIEF
Drugfield Pharmaceuticals Limited was established in 1991 as a pharmaceutical multi-dosage company to partly fill the void created by the departure of multinational manufacturing companies and also borne out of a family history of industry and automation of production processes to meet expanding needs of the people.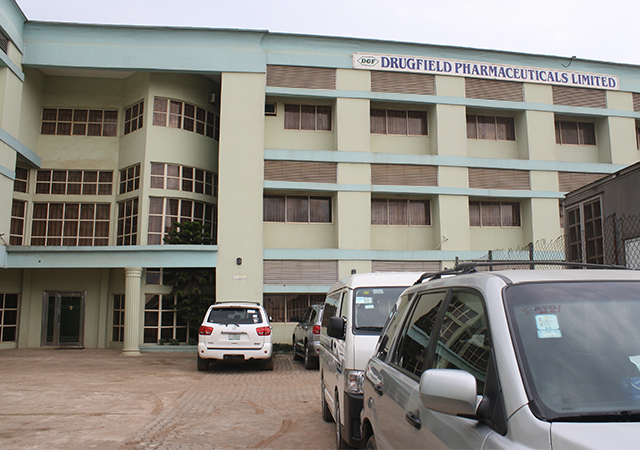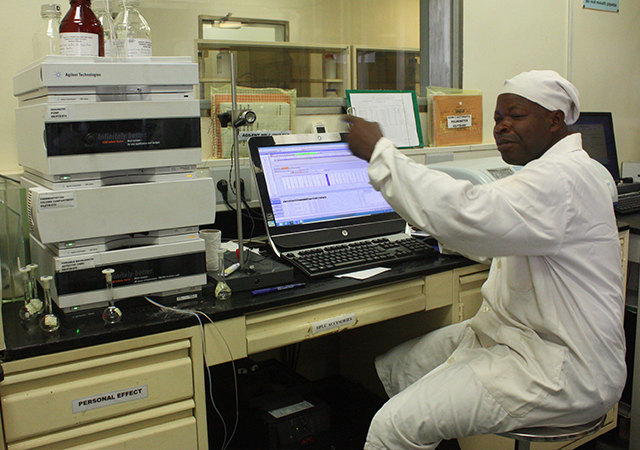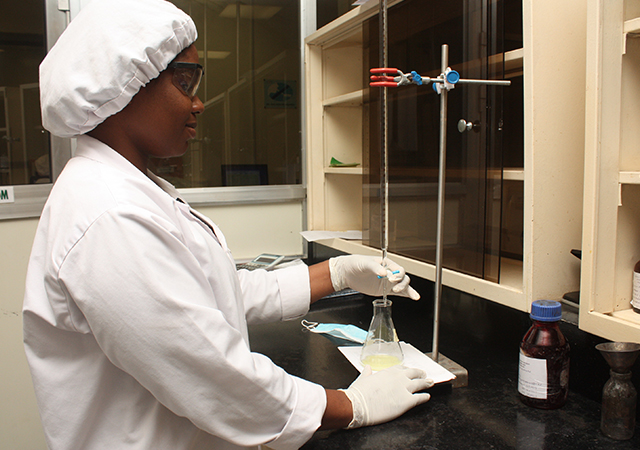 "

Excellent Products from a Sure Source"
Our Business Culture
Our commitment to quality in all ramifications is truly our hallmark. From procurement of materials all through manufacturing to consumption and beyond, adherence to high quality standard without compromise is a culture that has endeared us to the hearts of many. Beyond financial postulations, we place premium on the place of our name, image, products and services with authenticated cutting edge emphasis that makes business a manifestation of integrity, efficacy and trust. Hence the market acceptance of our products and services as "Excellent Products From A Sure Source".
Ethical Commitment
In the discharge of our professional duties and responsibilities, we adhere strictly to ethical business rules and values, applicable laws and regulatory requirements that are germane to maintaining high operational performance standard in the industry through a constant review of our Quality Management System designed to meet the requirements of the industry and geared towards customers' satisfaction and the attainment of our corporate goals.
Facility Development
We constantly and regularly upgrade our facilities to keep abreast of modern trends and regulatory demands of the industry. These are in turn matched by qualified human capital with proven track records of work experience in their professional fields of calling such as manufacturing, quality assurance, sales and marketing, regulatory affairs, finance and accounts including the human resources and personnel management.
Team Spirit
We are driven by a collective spirit that is passionate, result oriented, confidence inspired and performance induced to achieve set goals. Through the rank and file, we are one big happy family, loyal, dedicated and committed to one noble cause and a world class Nigerian Pharmaceutical outfit that is responsive to the health needs of people across life's divide.
BUSINESS FOCUS
We are by inference, focused with a resolved commitment to bringing improvement to bear on the quality of lives through the production, distribution, marketing and sale of quality medicinal products that are both safe for consumption and effective in performance.
OUR VISION/MANDATE
To make available medicines for the well-being of mankind
OUR MISSION
To improve quality of life through production, distribution and sale of quality, safe and effective medicines.
QUALITY POLICY
In Drugfield Pharmaceuticals Limited, we are committed to the manufacture, and distribution of quality medicinal products that meet the needs of our customers. This we do by engaging competent personnel, modern technology and high-quality materials in a conducive and friendly work environment while adhering strictly to current Good Manufacturing Practices (cGMP), applicable laws and Regulatory requirements. With constant review and improvement of our Quality Management System, we can boldly declare that Drugfield Pharmaceutical products are "Excellent Products From A Sure Source"